Ready to play Golf in Portugal?
Portugal's picturesque southern coastline
Algarve: The Ultimate Golfers' Paradise
Welcome to the ultimate paradise – the Algarve! If you're a passionate golfer seeking unforgettable moments, Algarve golf holidays are the perfect choice for you. A world-famous golfing destination, that offers a perfect blend of elite courses, fantastic culture, and stunning landscapes.
With more than 30 golf courses spread across the Algarve region, suitable for all types of golfers and levels of experience. Discover exclusive resorts in Quinta do Lago, feel the heartbeat of the Algarve's golfing scene in Vilamoura or put yourself to the test at the golfer's playground – Vale do Lobo.
If you prefer, you can also opt to book your golf holidays in the Algarve but for other destinations such as Albufeira, Alcantarilha, Alvor, Carvoeiro, Castro Marim, Lagos, Silves and Tavira.
A full Hotel + Golf Experience
Algarve Golf Packages
An unforgettable golfing adventure
A World-Class Golf Destination
Prepare to be captivated by the allure of your next Algarve golf holidays – a golf paradise that promises an unforgettable experience for you, your friends, and your family. Nestled in this legendary location, the Algarve boasts a plethora of fantastic golfing establishments, each with its own unique charm and allure.
But what is it what sets the Algarve golf courses apart from the rest? It's not just the abundance of incredible designs or the region's fantastic climate. The true magic lies in the profound passion for golf that permeates the area. The locals here live and breathe the sport, and this devotion is mirrored in the unparalleled quality of the golf courses.
At the forefront of the Algarve's golfing gems are the three magnificent layouts at Quinta do Lago, and they are rightfully among the most popular Algarve golf courses. The South Course, a favorite on the European Tour, captures hearts and minds with its lightning-fast greens and intricate design, providing a true test of skill.
Alongside the other notable layouts are the esteemed Dom Pedro Golf Collection, boasting five incredible courses that will leave golfers in awe. Notably, the Victoria Golf Course, masterfully designed by the legendary Arnold Palmer, remains an absolute must-play for enthusiasts seeking an extraordinary golfing experience.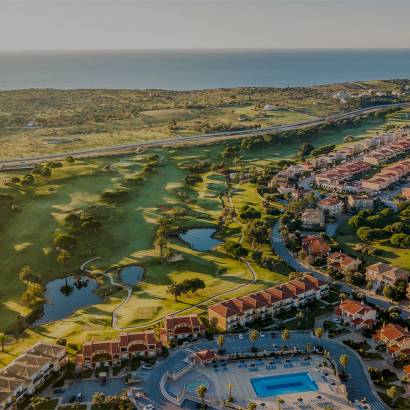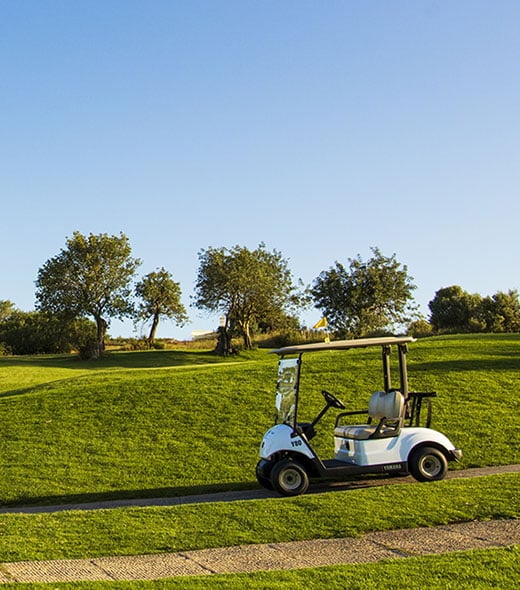 Swing on a Natural Scenario
Best Algarve Golf Courses
Stay at the Algarve's luxury resorts and hotels
Explore the captivating wonders of the Algarve when it comes to finding the perfect place to stay. This region offers an extraordinary fusion of breathtaking landscapes, serene moments, and sheer luxury, presenting an array of hotels and resorts. All of this is tailored precisely to give you the best Algarve golf holidays.
For those enamored with contemporary elegance or those seeking solace in the allure of traditional portuguese charm, the choices are abundant and diverse. Let us introduce you to the opulent Monte Rei Golf & Country Club, with world-class championship golf course, and also excel in providing unparalleled hospitality and service. For those yearning for an all-encompassing, sun-soaked haven, a stay at Amendoeira Golf Resort, an absolute must with world-class courses and 270 hectares of tranquility and beauty of the natural scenario. Craving a heavenly coastal retreat? Look no further than the Salgados Palm Village. Nestled close to the sea, this magnificent accommodation promises an unrivalled beachfront experience.
Embrace the ease and comfort of our Algarve golf packages, allowing you to focus on the game and savour every moment of your golfing adventure.
Gastronomy & Other Activities
Algarve's Hidden Gems
Beyond the greens, golf holidays in the Algarve offer a plethora of activities and rich gastronomy. Golfers can explore the region's stunning coastline and golden beaches, basking in the sun or indulging in water sports like surfing and sailing.
The picturesque towns of Lagos, Albufeira, and Vilamoura beckon with their charming streets, historic sites, and lively nightlife.
Nature enthusiasts can venture into the rugged landscapes or the dramatic cliffs near Quinta do Lago, while birdwatching and hiking opportunities.
For a taste of culture, you could visit Tavira's local markets, savour Portuguese wines at vineyards and try the traditional cuisine of fresh seafood dishes.
The region boasts an incredible blend of golfing excellence, natural wonders, cultural and leisure opportunities, ensuring a memorable and well-rounded golf holidays in the Algarve for every enthusiast.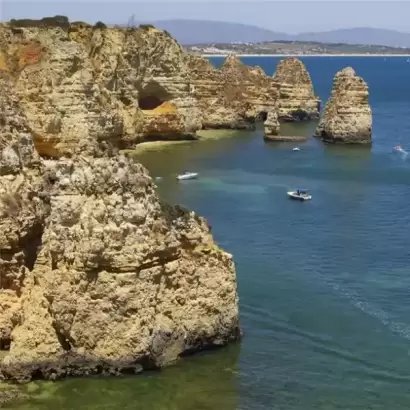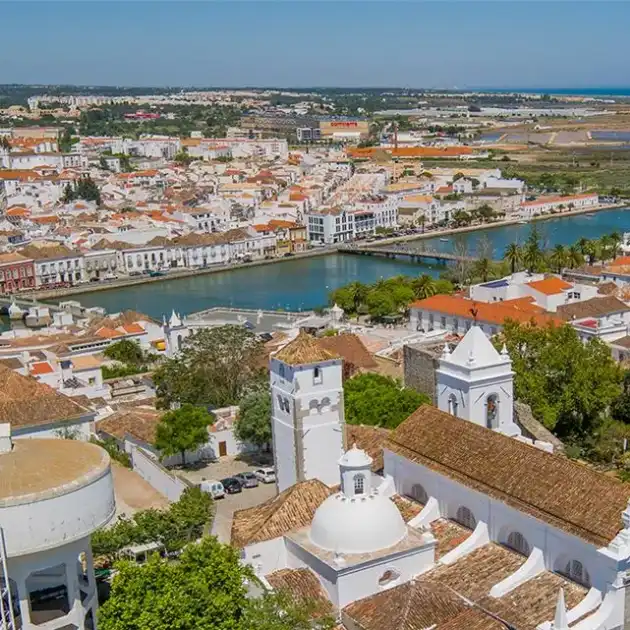 customer experience
Our Reviews
Cristiana Ferreira de Matos
2023-07-25
Definitely recommend this service for your golf holidays! Everything ran smoothly, incredibly friendly staff, and an overall 5 star experience 🙂
Plácida Mendes
2023-07-20
we found this company ahead of our visit to Portugal. Brilliant service. the time we were given for collection was the exact time our driver arrived. Use this service again and recommend anyone to use it to 10/10
We never use anyone else but Mygolfportugal for our Golf Holiday . High recommend, trustworthy, punctual. I cannot speak highly enough of this company. Thank you for your continued excellent service.
Everything went according to the plan. Easy to book
Serviço 5* Página web acessível e muito intuitiva. Reservei pela mesma e incluiu-me transfer desde o aeroporto até ao meu destino. Muito eficientes e pontuais. Recomendo, sem dúvida. 😁
Pedro Rodrigues
2023-07-18
Excelente serviço prestado pela equipa da My Golf Portugal. Reservamos um pacote de alojamento com Golf e correu tudo na perfeição, desde os transferes do e para o aeroporto, como os transferes de e para os campos de golfe. Tudo foi excecionalmente agendado nos campos de golfe, ajudando-nos a retirar o máximo partido de cada campo e das suas facilidades. Recomendo sem dúvida. Muito obrigado
Smooth as you like service from the moment we arrived at Faro airport, to the moment we were dropped back off a week later. Our driver on arrival was there when we arrived to take us to our resort, in supreme comfort, with a beautifully air conditioned mini bus. We had 4 golf round trips, which were very well arranged and executed by the staff who were there on time, and were always open to any time schedule changes we requested to enjoy a bit more of the Algarve sunshine Totally recommend the guys from start to finish for their proactiveness and work rate to provide us a stunning service!!!