Dom Pedro Experience Package Marina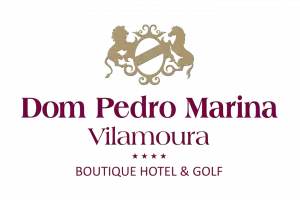 DOM PEDRO EXPERIENCE
Millenium, Pinhal, and Laguna Golf Courses
Dom Pedro Marina 
Located in the heart of Vilamoura, overlooking the sea and the yacht marina, the charming Dom Pedro Marina is just a stone's throw away from the beach. With a relaxing atmosphere. The recently renovated hotel is ideal for golfers who wish to relax by the sea and enjoy a great game at the prestigious courses Dom Pedro Millennium, Dom Pedro Pinhal, or Dom Pedro Laguna.
Book at the best rate!
From
€357
 per person for 3 nights, including:
Accommodation in twin room (sharing);

Buffet breakfast;

3 Green Fees (18 holes each);

Free transfer from/to the chosen golf courses, subject to availability;

Free Access to

Aquae Spa;

Free Parking;

Free Wi-Fi Internet Access.
Interested in this offer?
Want to know more or explore other combinations?
March 2023
April 2023
May & October 2023
June 2023
01-15 September 2023
16-30 September 2023
Nights
1
3
5
1
3
5
1
3
5
1
3
5
1
3
5
1
3
5
Dom Pedro Marina
Twin Room
157€
456€
700€
170€
495€
755€
182€
531€
820€
190€
540€
855€
215€
612€
980€
225€
660€
1045€
Single Room
194€
570€
885€
220€
645€
1015€
242€
711€
1125€
270€
783€
1255€
323€
936€
1525€
333€
987€
1580€
Dom Pedro Vilamoura
Twin Room
155€
450€
690€
167€
486€
750€
179€
519€
805€
185€
525€
830€
209€
600€
950€
220€
645€
1015€
Single Room
190€
555€
860€
211€
621€
970€
238€
699€
1100€
262€
750€
1215€
309€
900€
1450€
320€
948€
1515€
Summer Special
July 2023
August 2023
1
3
5
1
3
5
Dom Pedro Marina
Twin Room
180€
540€
900€
203€
609€
1015€
Single Room
283€
849€
1415€
330€
990€
1650€
Dom Pedro Vilamoura
Twin Room
175€
525€
875€
198€
594€
990€
Single Room
274€
822€
1370€
317€
951€
1585€
Winter Special
Nov 2022 - Feb 2023
1
3
5
Dom Pedro Marina & Dom Pedro Vilamoura
Twin Room
114€
342€
570€
Single Room
152€
456€
760€
All prices include are per person, for the duration of the package and include:
– Accommodation in classic room and buffet breakfast;
– 1 round of golf per person, per day at Dom Pedro Millennium, Dom Pedro Pinhal or Dom Pedro Laguna;
– 1 Free in 8 (except Summer Special)
– Free Transfer from the hotel to the golf course(s), subject to availability. Service must be requested at hotel reception at least 90 minutes before tee-off.
Trolleys are not allowed on the shuttle.
– Free Access to the Aquae Spa
Please note:
– Minimum of 4 nights stay for arrivals on Thursdays, Fridays and Saturdays from May 1st to September 30th 2023
– Non-golfer reduction available
– Handicap certificate required
– All courses require dress code, ie. tailored shorts or trousers, polo shirt, socks and golf shoes
Available Facilities & Services:
Address:
Avenida Tivoli Lote H4, 8125-410 Algarve
Avenida Tivoli Lote H4, 8125-410 Algarve